Posted by

A Security Insurance Agency

on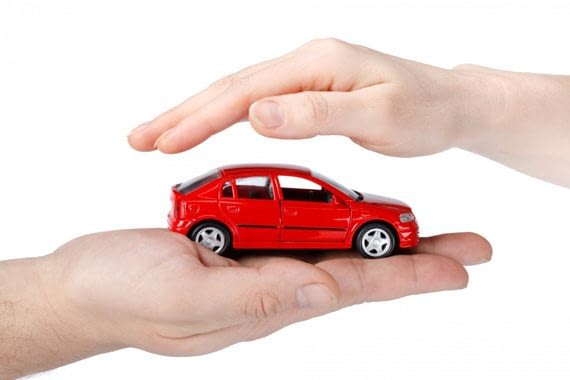 Shopping for auto insurance can be confusing and complicated, but doing your homework can make it less of a mystery. No matter what vehicle you drive, car, truck, or SUV, it is important to carry sufficient liability protection. Liability coverage is designed to protect you and your assets in the event you cause an accident that damages another driver's property or results in bodily injury. You should keep the following facts in mind when determining how much liability coverage you need to carry on your auto policy in Florida.
#1 – You Are Required to Have It
If you drive a car, the state of Florida requires you to carry liability insurance. You could lose your driving privileges if you get caught driving without insurance, so you should not leave the driveway without first obtaining the coverage you need. Should you choose to drive without first purchasing auto insurance? You are opening yourself up to serious potential risk and liability as well as breaking the law.
#2 – Minimum Coverage May Not be enough
Florida requires a minimum amount of $10,000 of liability coverage, but that may not be enough to protect you. For example, if you have the minimum $10,000 worth of liability coverage for property damage and you hit a $50,000 Mercedes-Benz you could be on the hook for what your policy does not cover. This is a very important thing to consider living in Palm Beach, as there are some of the most expensive automobiles on the road in this part of Florida. Having a conversation with an experienced insurance agent is a great investment of your time and could save you thousands in an accident.
#3 – Uninsured Motorist Coverage
We know from Wellington to West Palm Beach and from Delray Beach to Boca Raton there are many uninsured motorists driving our south Florida streets every day. Would you be protected should one of these drivers cause an accident where you're injured? If you're not sure, then it's a great time to review your current auto policy. By purchasing uninsured motorist coverage you will protect yourself from personal liability should an uninsured driver cause an accident. This coverage kicks in when the at-fault or partially at-fault driver does not have auto insurance or is underinsured. In South Florida, it is much better to be safe than sorry, so I would recommend checking into this coverage.
#4 – Liability May Be All You Need
If you drive an older vehicle, liability coverage may be all you need. You can buy insurance that covers the repairs of your own vehicle, but the cost of that coverage can be quite high. It may be better to raise the limits on your liability coverage and drop the collision and comprehensive portions of your policy. When considering this option it is recommended to consult an insurance agent who can evaluate the value of your auto to determine if it makes sense or not to carry full coverage insurance.
#5 – An Umbrella Can Give You More Protection
If the current liability limits on your auto insurance policy do not provide enough protection, you may be able to add umbrella coverage for a low price. Umbrella coverage kicks in after the regular limits on your homeowners and auto insurance have been reached and can provide millions of dollars in extra protection. This can be especially useful with the amount of high-end autos on the streets on South Florida (West Palm Beach, Fort Lauderdale, and Miami) as well as the high propensity for lawsuits as a result of a car accident. We watch and listen to advertisements on the TV and radio everyday urging car accident victims to pick up the phone and call local area attorneys, so ensuring you have the proper coverage we recommend consulting a trusted insurance agent.
#6 – Liability Coverage Will Not Pay to Fix Your Car
If the accident is found to be your fault, the liability portion of your insurance will not pay for the needed repairs. You can use your insurance to get the car repaired if you have collision coverage on your vehicle. With that being said if your Florida insurance company deems your vehicle is a total loss as a result of an accident, even with collision coverage, the maximum amount the policy will pay is the market value of your vehicle.
#7 – Liability Coverage Does Not Cover Your Medical Expenses
Liability insurance does not pay for the medical expenses you incur during an accident you cause. If the accident is the fault of another driver, that driver's insurance will pay for your medical expenses and the damage to your vehicle. It is crucial to understand your potential risk, so if you haven't reviewed your auto insurance lately, please contact my team to get free consultation from the most experienced agents in South Florida.
#8 – Liability Coverage Will Pay Medical Expenses for Injuries You Cause
The bodily injury portion of your liability insurance will pay the medical bills of people involved in an accident deemed to be your fault. If more than one person is injured in the accident, your insurance will pay the medical costs of all those individuals, up to the limits of the policy.
#9 – You Could be Personally Liable If You Do Not Have Enough Liability Coverage
One of the reasons liability coverage is so important is that you could be on the hook for any costs the policy does not cover. If you have $25,000 worth of liability coverage under your current auto policy and you cause $50,000 worth of property damage in a car accident, you could be sued for the other $25,000. Raising your liability limits gives you more protection and reduces your risk. To get more information and comparisons on coverage and pricing contact our team today! We have access to all the auto insurance carriers in the state of Florida so we can get you the best coverage and price in Palm Beach, Broward and Miami Dade County.
#10 – Liability Limits are expressed on a Per Accident Basis
The liability limit on your insurance is expressed on a per-accident basis. For instance, if you have $300,000 of bodily injury insurance, it will pay up to that amount as long as all the injuries were the result of the same accident. It is important to carry sufficient liability insurance because it may need to cover the medical costs of several different people. With accidents occurring every day, make sure you take the time to review your policy and ensure you are properly covered.
We hope this information has given you a better understanding of auto insurance and helps you the next time you're ready to review your auto policy. Our team is ready to assist you with all of your insurance needs. We provide education as well as a comprehensive price and coverage comparison as we have access to every auto insurance carrier in the state of Florida. Call us today to make sure you and your assets are protected!
Filed Under: Blog
|
Tagged With: auto insurance, Auto Insurance in Florida, liability coverage, Minimum Coverage, Uninsured Coverage