Posted by

A Security Insurance Agency

on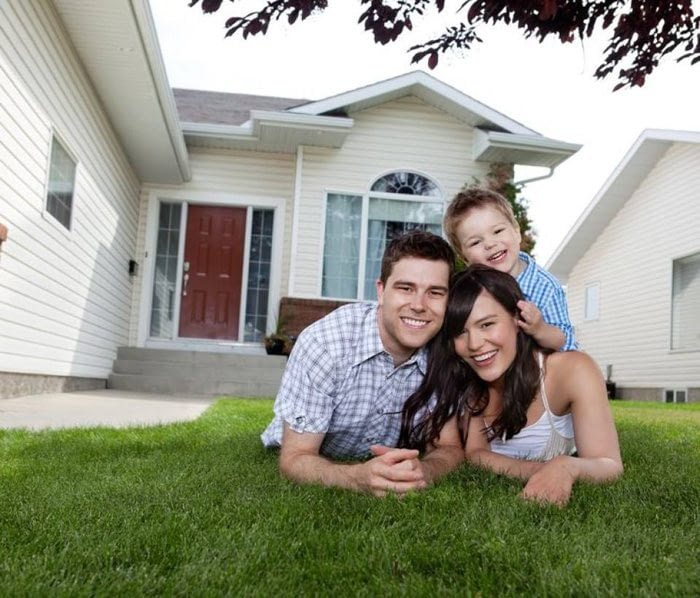 Securing Affordable Homeowner's Insurance in Florida
Most people are just interested in how much their homeowner's policy is going to cost them and getting the lowest priced premium they can find. So with people always searching for the best "deal" it's natural that I get asked over and over again, "what Florida Insurance carrier has the cheapest homeowner's policies?" This question is a valid one and it's usually answered differently from one person to the next.
Every Florida homeowner has their own unique set of circumstances that determine the cost of their homeowner's policy. So many things play into the premium price from the age and style of your roof, the way a home was constructed, whether or not you have Hurricane windows, what county you live in and how close you are to the ocean…just to name a few.
So if you're thinking about moving to Florida, looking to purchase an investment property in the Sunshine State or simply wanting to know which insurance carriers offer the most competitive home insurance rates, we'll be reviewing which Florida carriers, on average, have the most affordable rates on homeowner's premiums. We will also be discussing which counties in Florida have the lowest average home insurance premiums and which counties have the highest homeowner's policies. This will give you a clear picture of which areas of the state are the most affordable home insurance rates and which have the highest homeowner's rates. You'll also know the Florida home insurance carriers that have the best and worst prices. So let's get to the meat and potatoes and look at the numbers.
Homeowner's Insurance Rates in Florida…So Who's the Cheapest?
Below we've detailed the five Florida Insurance carriers that offer the most affordable home insurance policies statewide. Please keep in mind this information is only an example to give you a better understanding of which carriers in Florida offer the lowest rates. The list is arranged from lowest to highest homeowner's rates based on the average cost of a homeowner's policy.
Universal Property & Casualty Insurance
Citizens Property Insurance Corporation
St. John's Insurance Company
Safeway Insurance
State Farm Insurance
It's probably not surprising for you to see that Citizens Property Insurance Corporation is on this list. Citizens is backed by the state of Florida and was originally established to be the insurer of last resort for residents. Now it's none as the primary home insurer in the state. It's funny how things work when a local, state or federal government is involved. ? So you may be wondering what counties in Florida have the lowest homeowner's rates…well let's take a look.
Florida's Most Affordable Counties for Home Insurance Premiums
Leon – The #1 Cheapest Home Insurance in Florida
Duval – Jacksonville is the main city in the county
Clay – Home of Green Cove Spring
Alachua – Gainesville is the county seat and also home of UF
Putnam – Home of the infamous town of Palatka
Leon County is home to the state's capital, Tallahassee, and Florida State University. Being that it is such a big college town you might be surprised to see they are also home to the lowest homeowner's rates in Florida. The county's average homeowners policy comes in at $1,120, which is a staggering 50% lower than the state's average.
Putnam County rounds out the top 5 counties with the most affordable home insurance rates coming in with an average policy costing $1,392, which is 38% below the average policy in Florida. So now you know which part of Florida has the lowest home insurance rates, let's take a look at what parts of the state have the most expensive homeowner's rates.
Top 5 Florida Counties with the Highest Florida Home Insurance Rates
Monroe
Miami-Dade
Martin
Collier
Indian River
This probably doesn't come as any surprise to see Monroe County rings in with the highest average homeowner's insurance rates in Florida, being that it's home to the famous tourist destination, Key West! With so much pristine waterfront real estate and the fact that it's an island the average home insurance premium comes in at $5,543. This is 147% higher than the state's average…YIKES! I guess that's the price you have to pay to live in paradise!
Indian River County holds the 5th highest homeowner's rates in the state of Florida weighing in with an average policy of $3,705, which is just over 65% above the state average. Vero Beach is Indian River's county seat and is known for it's beautiful beaches and waterfront mansions.
You might be wondering where Broward and Palm Beach County wound up on this list as they are known for their beachfront property? Palm Beach just missed the top 5 coming in at the 6th most expensive county for home insurance and Broward was right behind sitting in the 7th position.
There are a lot of different things that can be done to help save you money, provide you with more homeowner's coverage and/or accomplished both. Just give us a call to find out how!
Filed Under: Blog
|
Tagged With: Affordable Homeowner's Insurance, Affordable Homeowner's Insurance in Florida, Homeowner's Insurance Rates in Florida, Homeowners Insurance, Lowest Homeowner's Rates