Posted by

A Security Insurance Agency

on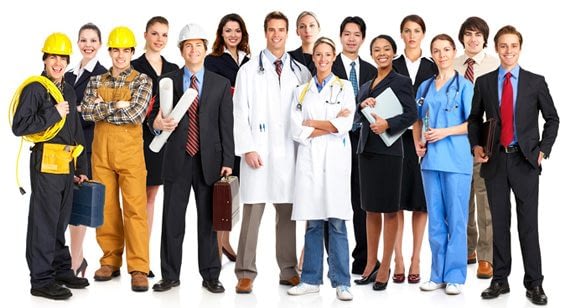 According to Investopedia, a leading business website, business insurance is insurance coverage that protects businesses from losses due to events that may occur during the normal course of business. Unfortunately, too many small businesses fail to acknowledge that business insurance is the only way to save their businesses should these events occur. Many ends up closing their doors when paying just a small amount in premiums could have saved their South Florida businesses. Another mistake companies make is, that by not knowing the issues, they fail to take the right kinds of policies to protect their business. This article looks at the different kinds of policies that you should talk to your Florida business insurance company about.
Insurance Types and Coverage
Below is a list of different types of insurance and what they cover. Learn more about the areas of your business you should protect.
Business Liability Insurance
What happens if a customer or supplier or an employee gets hurt in your business premises and then sues you? General liability insurance is the one that will take care of the legal fees incurred and also any damages that may be awarded.
Property Insurance
If you own the building where your Florida property is located it is important to take out property insurance so that in the event of a fire, theft, water damage, smoke damage and more destroy or lead to loss of property you can be compensated. Your insurance will cover all office equipment, tools, inventory and any other valuables in the office. It is important, when taking out the policy, to read it carefully and see exactly what is covered. There are some, for instance, that don't include business interruptions in their policies. This is compensation that you receive for the loss of work during the crisis.
Business Owner Policy
This is a combination that is made up of all the policies that you may need in the future. It coves things like business interruptions, property insurance, liability insurance, crime insurance and more. The reason why many business owners in South Florida choose this kind of policy is because it is cheaper when everything is combined it is easier to manage. Florida Insurance companies usually allow businesses to alter their policies to suit their needs. If you don't have business vehicles, for instance, and the policy that you are considering includes vehicle coverage you can drop it and pay less in premiums.
Commercial Auto Insurance
This is insurance that protects business vehicles that are used to ferry inventory, goods, employees and equipments. The insurance is used for repairs when vehicles are damaged in accidents or to replace them when the vehicles cannot be repaired. In some cases, a company may not have vehicles but employees use their own vehicles to conduct company business. This is where non-owned auto liability comes in. Any employee who is in an accident while conducting company business and who doesn't have their own insurance is covered by this policy.
Workman's Compensation
This is a very important kind of insurance in any County and every business should have it. It covers any employee who is injured during company time. They get their medical bills paid and they are also compensated for loss of income. On their part, they lose the right to sue the business for anything related to the accident. It is important to note that it is mandatory for businesses to have this insurance and the penalties for not taking out a workman's compensation can be rather stiff.
Professional Liability Insurance
This is another policy that you should be talking about with a Florida commercial business insurance agent, like me. It covers in the event that your business improperly renders services. This policy is important because your general liability policy doesn't cover the rendering of services. This policy is applicable to all Florida businesses including lawyer, accountants, consultants and more.
Directors and Officers Insurance
What would happen to a director or one of the managers in your business, if they landed in a legal situation while conducting business on your behalf? This kind of insurance provides for any legal fees that may be incurred and damages that may be awarded. It is important to note that this is usually reserved for top management. You will discuss with the insurance company to what level within the organization the policy will cover.
Data Breach Insurance
Hacking has become so common that you should be very worried about it in your business. So long as you hold private information belonging to your clients there is a chance that you will be hacked and the hack will result in losses. This insurance policy is there to safeguard your business against such losses.
Homeowners Insurance
This kind of insurance is, of course, for your personal residence. It is included here because you as the business owner need to ensure that in case anything were to happen to your home you would get compensated (losses in the home can have an impact on your business). In order to reduce the size of your home insurance premiums you should make sure that your home is very low risk.
Below is a list of things you can do to lower the risk of your home.
You should have an alarm installed.
You should have a fence, a gate, and a proper garage.
Make sure that smoke detectors are in place and in working order
Make sure that any areas of weakness that may serve as entry points are sealed.
Renters Insurance
If you own a small business but rent your current home you need to take out renters insurance whether or not your landlord has homeowners insurance. This policy protects against damage to your property and also personal injury within the home.
Life Insurance
As the owner of a small business, you want to make sure that in the event of your death those who depend on you for a living, such as your spouse and your children, are taken care of properly. Life insurance will provide you with the peace of mind that you need to focus on your business. It is important to note that you don't have to wait until you retire to cash in your life insurance. You can do it as soon as the kids are able to support themselves. If you have kids who are 10 and 12 right now, you can arrange your life insurance such that by the time the youngest turns 21 or 22 you can cash in your life insurance.
Personal Automobile Insurance
There are many kinds of vehicle insurance, but this is probably the best one. It covers all kinds of vehicles and what is so great about it is that it protects not just you but your vehicle as well. In the event that you are involved in an accident your medical bills will be paid through this insurance and they will also replace or repair your vehicle depending on the severity of the accident.
Personal Umbrella Insurance
What happens if, for instance, you have the claim on a policy is exhausted? Ordinarily, you would have to turn to the business to pay the balance leading to losses instead of investing in the business you have just used the money to pay a claim. However, that doesn't have to happen if you have personal umbrella insurance. This type of insurance policy is what you take out to cover you when other policies cannot meet the requirements. This is an especially important policy for small businesses to take because they don't generally take out large insurance policies of any kind. This means that their small policies are not always able to meet the claim. With this policy you don't have to worry about dipping into company funds to pay a claim.
These policies are enough to cover your business from every angle. If they are too many for you the best thing to do can choose the most important ones the ones that cover you in the areas of your business where there is a lot of risk. One common mistake the business owners make is not getting insurance early in the business. This is a huge risk. There is a good chance that you will need the insurance and then you won't have it. For a small business, paying out a claim is likely to lead to closure.
Lastly, you are the one who understands your business best. You know where it is vulnerable and where it is strong. Share this valuable information with your agent as it will help them determine what types of insurance policies will best protect your business. Should you have any questions about a current business insurance policy you have or would like a no obligation quote, please contact us today!
Filed Under: Blog
|
Tagged With: auto insurance, Automobile Insurance, Business Insurance, Business Liability, Business Policy, Compensation, Homeowners Insurance, Liability Insurance, life insurance, Personal Umbrella Insurance, Property Insurance, Renters Insurance