Posted by

A Security Insurance Agency

on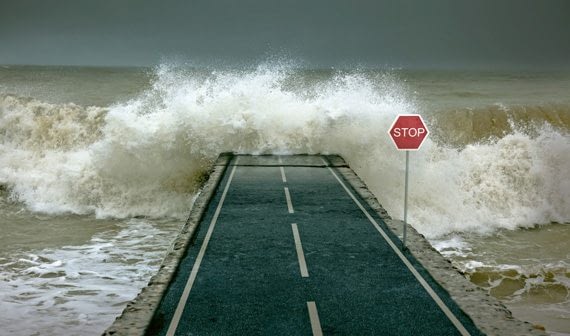 Flood Insurance in Florida, when it comes to protecting your home and your belongings from a flood, you're better off safe than sorry. Many people think that flood insurance is an unnecessary expense until a flood occurs, never expecting a hurricane, heavy rain, or plumbing catastrophes. Even low-risk areas are susceptible to flooding, depending on weather conditions and other factors. Something as simple as blocked drainpipes and flash flooding can occur anywhere, flooding your home, ruining your personal property and treasured possessions. Even if you're in a low-risk area in South Florida, you should consider flood insurance to protect your home and assets.
Unpredictable Weather
Weather patterns are becoming increasingly unpredictable due to climate changes and global warming. Storms in South Florida can occur anytime and anywhere, causing a flash flood. Quick rains during a time of drought or a break in water lines could cause flooding in areas where you least suspect it. Hurricane Sandy was a big shock to those in many U.S. states and a recent survey by Consumer Reports indicates that 30 percent of homeowners affected by the storm didn't have flood insurance. With hurricanes being a prevalent natural disaster in South Florida, it is very important we don't take anything for granted, especially not your homes protection.
Assess Your Risk
Before jumping into purchasing a policy, assess your risk. In the USA, the Federal Emergency Management Agency (FEMA) has local flood maps that detail flood risk zones and predict the risk of flooding in your area based on historical data and other factors. Locate your community in your County on the map to determine if your risk is low, moderate or high for flooding. Please don't become a new statistic in South Florida, contact our team today to get all the information on flood insurance so you ensure you're protected for tomorrow.
Determine the Coverage You Need
The age of your home, the flood risk, and the height of the lowest floor in relation to the flood plain all affect the costs of premiums in your area. Determine how much coverage you need to cover both your home and its contents. Be sure to select a reasonable deductible because if it is set too high, you may have trouble making payments. Be realistic about what you can afford. Some people believe that you can't get flood insurance if you live by the ocean. This simply isn't true in most cases; with only a few exceptions you can buy insurance almost anywhere. Make sure to seek out more information on flood insurance if you have any doubts. Consulting with an experienced South Florida insurance agent, like us, to discuss premiums and rates for flood insurance in your area is your best option. This will provide you with more information, pricing, and coverage all in one phone call.
Flooding Occurs in Low-Risk Areas
Your mortgage company likely knows whether your Florida home is at a risk for flooding. After all, protecting your home is in your lender's interest. People who have satisfied their home loan requirements in the past may be unaware if their local area has changed from low-risk status. The National Flood Insurance Program indicates that more than 20 to 25 percent of flood claims in the U.S. each year come from homes that are not considered to be at a high risk for flooding.
When Flood Insurance Isn't Required
Even if your lender doesn't require you to have flood insurance, it is still a good idea many cases. There are many homeowners that think their homeowner's insurance policy covers flood damage. In most all cases, however this is a myth. Flood insurance requires a separate policy in order to protect your home and belongings and cover the costs of repairs and replacements needed as a result of a flood.
In South Florida, it is worth adding flood insurance even if you're in a low-risk area, because it's an affordable form of protection against a catastrophic event like a hurricane. Don't let a disaster happen only to realize that you have to replace your belongings and complete repairs out of your own pocket. Paying a little for protection is worth the peace of mind of not having to pay large out-of-pocket expenses later. Understanding the ins and outs of insurance can be complicated. To get all the information you need to make an informed decision on purchasing flood insurance whether you live in West Palm Beach, Wellington, Palm Beach, Palms Springs, Lake Worth, Boynton Beach, Delray Beach, Boca Raton or any other South Florida city, contact our team of agents today.
Filed Under: Blog
|
Tagged With: Flood, flood damage, Flood Insurance, heavy rain, hurricane, Unpredictable Weather