Posted by

A Security Insurance Agency

on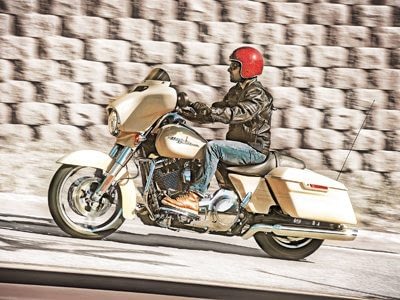 Motorcycle owners sometimes come to a time when they need to sell their beloved bike. Selling any type of vehicle, including a motorcycle, can be difficult, but you can help minimize that stress through research and preparation. While you might need to do more than simply clean your bike and put the word out, these simple steps may help you create a smooth selling experience.
Research
One of the first things you need to do when selling your motorcycle is to determine its value. While you might love it, maybe that particular model or style isn't currently popular among buyers. You may think it's in good condition, but maybe on closer inspection there are some imperfections like dents, scratches or minor mechanical issues. The paint job might be extremely desirable, or maybe it's too flamboyant for potential buyers. Whatever the case, do a little research on comparable bikes in your city, state or region.
You can find market values of motorcycles in your local newspaper (or its associated website) and also at websites like nadaguides.com. If you have a custom bike, this can be a bit more difficult. You may have to use your judgment and make reasonable estimates. You can consult online classified ad listing websites to get a feel for what comparable bikes are selling for.
Prepping Your Bike
Before you advertise and market your motorcycle, you'll need to prepare your bike to be seen and inspected by prospective buyers. Start by cleaning your motorcycle. Give it the usual once-over to remove everyday grit and grime, but then consider a more in-depth cleansing of often overlooked areas. Motorbikewriter.com suggests you clean under your seat where dirt may accumulate, scrub battery terminals to remove any calcium buildup and eliminate any surface rust from chrome or metal parts.
At this stage, it may be a good idea to apply some touch-up paint to particularly worn areas, but work with your paint retailer to match the color and sheen as closely as possible. In addition, tune up your bike so it starts quickly and easily. Run through the T-CLOCS checklist provided by the Motorcycle Safety Foundation to help ensure that the bike is in safe riding condition. This checklist covers tires and wheels; controls; lights and electrics; oil and other fluids; chassis; and stands.
Even if you've tuned up your bike and know it's road ready, you might want to have your bike checked by a mechanic.
According to Instructables.com, one of the easiest ways to advertise your motorcycle to potential buyers is with an online classified ad listing website. The website may ask for pictures of your motorcycle and information like your make, model, price, mileage, bike details, your contact information, and possibly additional details. Instructables.com suggests you avoid providing your street address to help protect yourself against thieves.
Photos of your bike can be extremely important, as they're often the first opportunity to grab the attention of online shoppers. Photograph your bike against a simple background, says Motorbikewriter.com. To help avoid shadows and take advantage of consistent lighting, shoot the photos outside on a clear day and use the flash if needed. Photograph your motorcycle from all sides and it can also be a good idea to highlight some of the selling points such as the odometer and any particularly notable accessories.
Working with Buyers
Transparency is key, so be up front with your prospective buyers. Even if you've tuned up your bike and know it's road ready, you might want to have your bike checked by a mechanic. That way, you'll have a receipt showing the recent service and inspection to include with your other documentation, including proof of ownership, finance details (if relevant), remaining warranty and previous service or maintenance history. Chances are, potential buyers will want to see these types of documents, says Motorbikewriter.com.
After your buyer has seen the bike, it's up to you whether you'll allow a test ride. If so, check with your insurance company to determine if you have the proper coverage. If your buyer makes an offer, some simple negotiating can be expected. Once you arrive at an agreed-upon price, finalize the sale by filling out a bill of sale and transfer the title. Check with your state's requirements regarding bill of sale and title transfer to help ensure you're in compliance. Then, make sure your vehicle registration is removed from the bike and arrange for payment.
With proper planning and attention to detail, the process of selling your motorcycle can be just as enjoyable as buying it in the first place.
Filed Under: Blog
|
Tagged With: Motorcycle