Posted by

A Security Insurance Agency

on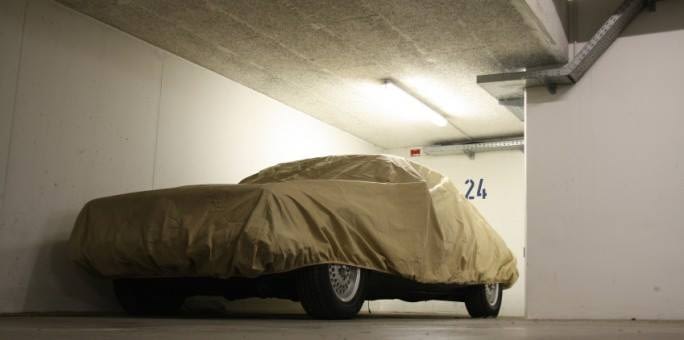 If you're a resident in a hurricane-prone area, you may know how to prepare your home ahead of a storm. But do you know that disaster preparedness should also extend to protecting your vehicles? Agencies like the Federal Emergency Management Agency, the National Hurricane Center and the American Red Cross unanimously agree that having a comprehensive storm safety plan is always better than being caught off-guard.
As FEMA outlines on Ready.gov, knowing emergency evacuation routes, following the recommendations of local and federal officials and staying informed of a tropical storm's progress is essential in determining whether you should evacuate.
If you are at home and find yourself in the path of an oncoming hurricane, the following tips can help you protect your car.
Take Pictures
For personal and insurance purposes, it's prudent to have proof of your car's condition before disaster strikes. So, you may want to consider taking pictures of your car's interior and exterior as you make your hurricane preparations, the International Hurricane Protection Association (IHPA) suggests.
Check Your Coverage
Early in hurricane season, you may want to check your auto insurance policy to make sure it's up-to-date. Consider looking into comprehensive coverage, which typically covers your car for damages not related to a collision. Comprehensive coverage is usually optional, unless your auto lender or lease holder requires it. So, it might be a good idea to talk to your agent about whether a policy with this type of coverage makes sense for you.
Keys and Documentation
Store your car's registration and insurance documentation in a safe place—preferably a fireproof and waterproof lock box. Make copies of this documentation, as well as your car keys, and distribute them to all licensed drivers in your family. That way, in the unfortunate event that you are separated from your vehicle and/or family, your vehicle is ready for use.
Don't forget, as the American Red Cross advises on its Make A Plan page, always have two emergency meeting areas: one close by your home and another further away in case of evacuation.
Fuel
Be sure to fuel up your car, the American Red Cross suggests. A big part of disaster preparedness is having a plan to get help after dangerous weather subsides. With a full tank of gas, you'll be more likely to get to where you need to go without having to make a pit stop for fuel.
Park
Parking your car safely before a hurricane or a tropical storm involves protecting it from high winds and waters. The IHPA recommends parking your car in a garage if possible. If you don't have a garage, the organization suggests parking your car next to a building, which can offer at least partial protection from high winds. Avoid parking under trees or power lines that can be blown down.
After the Storm
Once the storm is over and all members of your family are accounted for, check over your car thoroughly to ensure it's in good working order. If there's damage, you can take pictures of the car and compare the "before" and "after" version, as advised in a previous tip.
And if you have to drive after a tropical storm or a hurricane has swept across your neighborhood, remember this important advice from FEMA's After a Hurricane:
Drive only if necessary.
Avoid flooded roads and washed-out bridges.
Watch for fallen objects, downed electrical wires and weakened walls, bridges, roads and sidewalks.
Experiencing a hurricane can be a difficult ordeal — but planning ahead can help give you peace of mind about your car so you can focus on staying safe.
Filed Under: Blog, Car Insurance
|
Tagged With: Auto Insurance in Florida, Auto Insurance Policy, Car, car insurance, How to Survive a Hurricane, hurricane, Hurricane Survival Safety Tips