Posted by

A Security Insurance Agency

on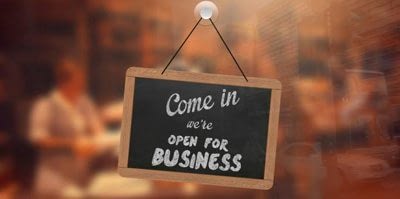 By the time Erin Merritt started writing a business plan to open her own pharmacy, she had internships and work experiences at 14 different dispensaries under her belt. But, when she launched Modern Apothecary in Kenosha, Wisconsin, in 2014, she wanted an entirely different setting than the one she trained in.
Build Your Business Insurance Knowledge
Hard work goes into every success. Learn more about how to protect your small business today.
Crossing a contemporary pharmacy with an old corner drugstore, she filled her business with homeopathic remedies, homemade soaps and other natural products, and lined the walls with vintage displays. Merritt works as the pharmacist, offering personalized services like home delivery and medical compounding (the mixing or altering of ingredients of a drug resulting in a medication tailored to the needs of an individual patient, according to the United States Food and Drug Administration) that have long since disappeared from the big retail chains.
Of course, reinventing the traditional drugstore doesn't just happen overnight.
"This had been my dream, even before attending pharmacy school, but from the time I seriously started developing a business plan to the day I opened was about two and a half years," she says.
The Benefits of Research
That sort of time and development before the opening of a business is in line with the recommendations of Karen Leland, president of Sterling Marketing Group in San Francisco, who says you need to put the research in before you ever open your doors.
"The cost of putting up a brick-and-mortar business is huge, so it's essential to make sure that the demographics make sense," she says. "Is there a demand in your area? Who are (your) competitors, and what percentage of the business do they have? Are you selling at a price people find affordable in your area?"
Another important way to prepare for that first day is one that, according to Leland, many small business owners may overlook.
"Too many small businesses have a sloppy or unprofessional website, or social media presence," she says. "Or, even worse, they have no (online) presence at all."
Soft Launch or Grand Opening?
Of course, a polished website and a solid plan can't exactly prepare you for the emotions of opening day.
Merritt opted for a soft launch for her vintage-style pharmacy, opening in the middle of the week. And while she felt confident because of the research she had put in, she says she was anxious to see how others perceived her idea of a pharmacy.
The verdict?
"We had a lot of excitement and encouragement from the surrounding businesses and neighbors," she says. "A lot of people came in to look at what we had done with the building, because it had sat empty for 25 years."
Though sales were not stellar that first day (or week), Merritt says she was pleased with the soft approach. "We had time to work all the kinks out of the computer system and with insurance companies," she explains.
That can be the benefit of a quiet start to your business, but it can also be helpful to go big with your opening, making your first day an event for the whole community, says Leland. But there's a lot of prelaunch work that goes with that, including social media promotion, outreach to community leaders and tactical efforts like building a mailing list for grand opening invites, she says.
Too many small businesses have a sloppy or unprofessional website, or social media presence.
That's the strategy Nedalee Thomas, CEO of Chanson Water, took when she moved her Laguna Hills, California, water purification business from a home office into a 5,300-square-foot headquarters and warehouse facility.
"We gave away prizes, had food and, of course, we had balloons. And we ran ads in the paper to share that we'd be having educational classes," she says. "We had so many people show up for the classes that we had to have two sessions back to back."
Thomas credits the big opening to a string of successes for the company. "Within two years, we reached $2.2 million in sales," she says. "The photos of that grand opening day still grace the walls of our office."
Don't Panic On Opening Day
Whichever approach you take for your first day in business, it's probably a good idea to be ready for just about anything.
"No matter how many lists you've made and how prepared you think you'll be, there will always be something blatantly obvious that you've overlooked," says Modern Apothecary's Merritt. Don't panic, though, she says, "just be prepared to send people on lots of errands."
Filed Under: Blog
|
Tagged With: business, Business Insurance, Grand Opening, Opening Day