Posted by

A Security Insurance Agency

on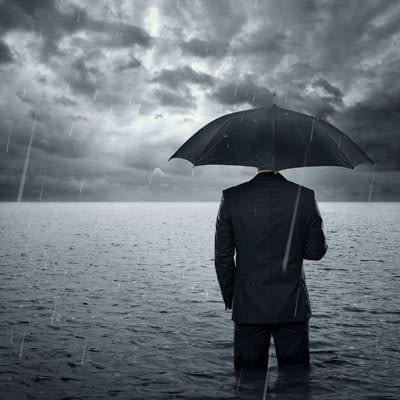 By Andrew N. Mais – quicklookblog.com
Have you ever watched a giant cruise ship enter or leave a crowded harbor? It's fascinating to observe. The behemoth is met by a small pilot boat. The ship and the boat match speeds, adjust for winds, and link up so the local pilot can climb on board to assist the captain and crew with a successful docking. On the way out of the harbor, the process is reversed.
Securing tomorrow: Learn about the ripple effect of insurance-linked securities in the reinsurance market.
In any market, size is important; but to know where a market is going, and especially when it needs to shift, it often helps to watch the smaller, nimbler pilots who have in-depth knowledge of the local environment and can swiftly pick up on changes.
Consider insurance-linked securities (ILS) a pilot for the larger insurance market. My colleagues, Ed Hardy and Jay Shah, and I have recently completed a study of the ILS market and its impact: Securing tomorrow: The ripple effect of insurance-linked securities in the reinsurance market.
The performance of ILS is linked to the possible occurrence of pre-specified insurance risks. It is an expansion of a class of securities originally known as catastrophe (or cat) bonds. A little more than two decades ago, we had capacity concerns in the reinsurance market after a number of natural disasters in quick successions. Cat bonds allowed for an infusion of alternative capacity from the capital markets.
Our study offers details on the journey from then to now, so I won't bore you with statistics. Suffice it to say that this market has expanded. Alternative capital represented 12 percent of reinsurance capital at the end of 2015, and is expected to double by 2018.1 It also is considered a major cause of the ongoing soft reinsurance market.
In the study, we take a look at what ILS portend for the reinsurance market. ILS currently covers a relatively narrow market both geographically and in terms of risks, but there may be incredible room for growth. Funding cyber-risk coverage is an easy example.
I wonder—and wonder what you think—about the impact of ILS on the broader market. ILS are largely a function of the availability and transferability of both capital and data, enabled by our information technology. That technology and information should only keep getting better and cheaper.
The market is adapting in that direction. Some growing cat bond variants called "cat bonds lite" are supposed to be more flexible, more responsive, and quicker and cheaper to issue, partly because they expect buyers to assess the risks themselves. Not too long ago, the necessary information would not have been assumed to be available to even the most sophisticated investors.
Take a look at the whitepaper and share your thoughts. What's next for ILS? Is this a product peculiarly suited for the reinsurance harbor, or will its effects ripple through the broader insurance market? How should market incumbents and investors respond?
What do you think?
Filed Under: Blog
|
Tagged With: ILS market, insurance market, nsurance-linked securities