Posted by

A Security Insurance Agency

on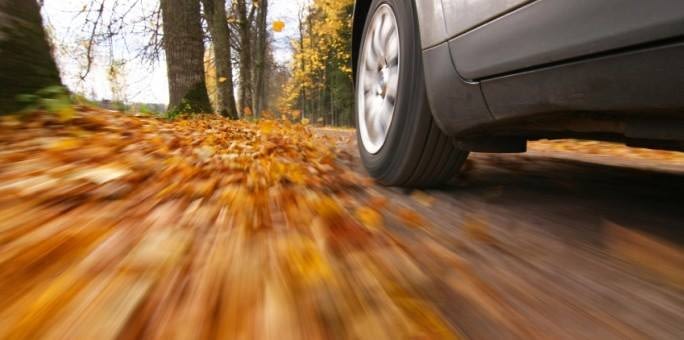 Autumn is well under way, as are the shorter days and the capricious, gusty and often wet conditions it brings to much of the U.S. And even with the hope that we may be able to enjoy a few more warm days outdoors before winter takes over, there's no denying or stopping the onslaught of colder weather.
Fallen leaves, driving rain, wet road surfaces, heavy winds and fewer daylight hours all contribute to more challenging driving conditions in the fall. To complicate matters, schools and universities have started up again, and summertime days off have come to an end, which can lead to more pedestrians, school buses and parents on the roads and certain times than during the summer. Depending on where you live, migrating animals such as deer and elk can also be reckless pedestrians when you least expect it.
That's why every responsible driver should be prepared for autumn driving. To make it easier for you, we've made a list of some things to be aware of when you're on the road in fall.
Pedestrians. As mentioned above, students are back in school, and for most adults, it's business as usual. That means that you should be prepared to watch out for school buses and students crossing the street. Make sure to observe correct distance and passing rules. In addition, keep an eye out for children playing or walking on the road. A bit of extra attention goes a long way in saving lives. And don't forget: Halloween brings out many little trick-or-treaters, so be especially alert around Oct. 31.
Fallen leaves. Wet leaves can cause roadways to be slippery, and they can also camouflage some hazards, like potholes. So whenever you see wet leaves on the street, it may be a good idea to proceed carefully. In addition, if it's a dry fall in your area, be sure to park your car away from piles of dry leaves. Otherwise, your car's catalytic converter could spark a fire, using the dry leaves as tinder.
Tire pressure. Temperatures rise and dip again during fall, and these changes can cause car tires to expand and contract, which in turn can result in loss of air pressure. Check your tires regularly to make sure they're properly inflated. Typically, you can find the proper air pressure for your tires, measured in pounds per square inch (psi), in your car's owner's manual.
Frost. Even if it's still technically autumn, the mercury can drop below 32 degrees F, and you may find frost on your car windows in the morning. Before you head out, make sure to scrape your windows to make sure you can see properly. And, it's also a good idea to reduce speed and maintain more distance than usual when there's frost on the road, since this makes the surface more slippery.
Reduced vision. With shorter days, you might find yourself commuting during sunrise or sunset, so keep a pair of good sunglasses in your car in case sun glare causes reduced vision. As the season progresses and the sun sets earlier, making it dark during your commute, make sure all of your vehicles lights are in good working order and be extra alert to other travelers.
Wet conditions. Autumn can be a rainy time of year in many U.S. regions, so make sure your windshield wipers function properly before the season's worst rainstorms hit. If you find yourself in a downpour that reduces your visibility, pull over and wait for conditions to improve before resuming your journey. And if conditions are foggy, use low beams and maintain appropriate distance between other vehicles.
Migrating deer. Pay attention to "deer crossing" signs. If you encounter an animal on the road, try to avoid swerving. If possible, come to a controlled stop and let the animal pass.
Don't let accidents spoil all that autumn has to offer. Be alert to changing driving conditions so you can cruise through fall to a safe and sound holiday season.
Filed Under: Blog
|
Tagged With: Autumn, Driving, Florida Car Insurance, Responsible Driver