Posted by

A Security Insurance Agency

on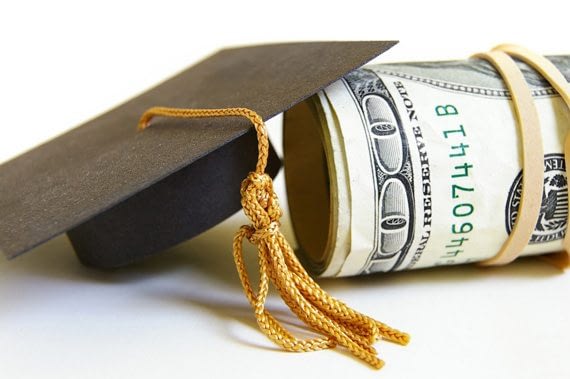 "No one should go broke because they chose to go to college," opined President Obama in a State of the Union address. This argument is difficult to fault. Yet, the average total cost of one year at a private nonprofit higher education institution in the USA rose to $42,419 in 2014, so it's easy to see how high monthly loan payments could take the fun out of tossing one's cap into the air—especially if the graduate ends up unemployed afterward.
Making retirement security a reality: Read our research on the state of retirement income in America
Add up the debt . . .
Just how much debt are we talking about? In 2014, seven out of 10 students who graduated from college held student loan debt, averaging $33,000 per person. These numbers become even more disheartening in the aggregate. Total student loan debt grew from $557 billion in 2006 to $1.3 trillion at year-end 2014, representing an 11 percent compound annual growth rate.
And these officially reported student loan balances don't even represent the entire amount. Education-related debt is held by multiple generations in private loans, home-equity financing, and even on credit cards. This means that the size of student loan debt may be substantially higher than is often reported.
School-related debt also spans the age spectrum. Though Gen Xers are estimated to hold higher amounts in student loans than other demographics, the number of Americans aged 50 and older holding these loans has risen as well.
Fortunately, there is some good news: The economic value of a college education still remains high enough to warrant the expense for many. Pew Research Center finds that the median annual earnings of college graduates who are employed full time is $45,500, while graduates with two-year degrees earn $30,000, and high school graduates earn $28,000. This means that over a lifetime, a college graduate can anticipate earning $650,000 more than a high school graduate. These numbers indicate that even though tuition costs continue to rise, on average students are likely to find higher education valuable—even if it impacts their financial condition after college.
. . . Subtract it from retirement savings
One of the first financial decisions graduates need to make is managing debt versus savings decisions. How they approach this may delay retirement savings goals, and perhaps even lower the total amount saved. Two recent surveys reveal how investors are approaching this dilemma.
Deloitte's "Making retirement security a reality" survey reveals that younger investors feel squeezed by conflicting financial priorities when it comes to retirement savings goals. Sixty-two percent of investors aged 26–34, and 55 percent of those aged 35–45 stated: "I have too many immediate financial needs to commit any significant savings right now to secure my retirement."
This sentiment is echoed by the mass affluent investors holding student debts that were profiled in the "Merrill Edge Report: Fall 2014." Sixty-five percent of these respondents indicated they intend to pay off their student loan balances first before saving for retirement.
And the outcome is . . .
In spite of these disheartening statistics, financial services companies can actively support debt-burdened individuals. One approach is to assist investors in deciding to commit small amounts of savings in an ongoing basis toward their retirement. Tweaking existing marketing campaigns by adding a debt-related angle may make these campaigns more relevant to Millennials and Gen Xers. Another, more targeted approach is to provide advice and guidance directly related to the topic of student loans and retirement savings. Many investment managers already provide this information in the form of publications on their websites; however, it also needs to be supplemented by retirement calculators and direct connections to participating financial advisors.
While these methods may not perceptibly increase retirement savings levels in the short term, they will help build loyalty and prepare investors for transitioning to greater savings levels in the future. In sum, the importance of addressing this dilemma is too great to be ignored. Because just as no one should go broke because they chose to go to college—no one should miss out on retiring either.
Filed Under: Blog
|
Tagged With: loan debt, Millennials, President Obama, retirement income, student loan