Posted by

A Security Insurance Agency

on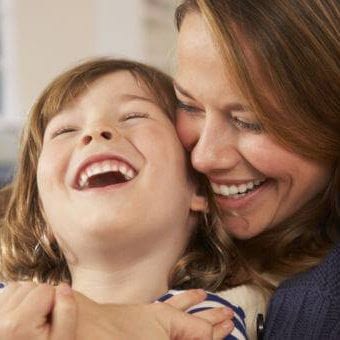 One day after you've stuffed yourself with turkey and pumpkin pie, it's the start of the holiday shopping season — Black Friday. On the day after Thanksgiving, most retailers open early, close late and have a slew of enticing sales.
Nationally, shoppers spend billions of dollars during the holiday shopping season — $616 billion in 2014 to be exact, according to the Statistic Brain Research Institute. And they shop from home, too. In 2014, online holiday shoppers spent $105 billion, up $154 million from the year before.
But there is a potential downside to the deals — long lines, large crowds, and traffic. It's enough to make you consider bailing on the pastime.
This Black Friday, we've scoped out a few alternatives to try. Skip the sales and check out these activities instead of the checkout line.
1. Organize Your Clutter
We know it doesn't sound like much fun, but tackling your at-home to-do list may make you feel like a weight has been lifted. Clutter and unfinished projects tend to make us feel more overwhelmed, fatigued and stressed, according to a study in Personality and Social Psychology Bulletin. Get to a more restful, happy place by organizing your home space.
2. Volunteer Locally
Instead of rushing to the stores that have the best sales, you can spend the day volunteering. When donating your time to others, the payback can be tenfold. It turns out, volunteering can help lower your blood pressure, according a study published in Psychology and Aging. Find a local cause to support or check out Volunteer Match for places to volunteer in your area.
3. Make Your Own Holiday Gifts
This Black Friday, make like Martha Stewart and get crafty. You can still cross off your gift list without breaking the bank. Brainstorm your areas of DIY expertise. Whether it's baking, knitting or making music mixes, whip up a few handmade presents for your favorite people.
4. Save Money and Home Energy
Instead of spending your hard-earned cash, consider some ways to save even more of it. The Department of Energy (DOE) boasts simple ways to save on your monthly energy bill. A few easy home upgrades like using an electrical power strip for your electronic equipment since electronics consume unnecessary energy when not in use. With a power strip, you can turn the whole strip off when you're not using them and potentially save hundreds of dollars a year, according to DOE. While you're conserving energy, consider installing a programmable thermostat in your home, which can help save an estimated 10 percent on heating and cooling costs each year, says the DOE.
5. Cut Down Your Own Holiday Tree
What better way to ring in the holiday season than to take a field trip to scout out and cut down your own living holiday tree. The day after Thanksgiving is when many people pull out all of the holiday decorations — including the big one, the tree. This year, instead of picking out a pre-cut pine, make it a day trip to your local tree farm and go cut down your own with friends or family.
Skipping the retail racks this year may be a perfect way to celebrate the start of the holiday season — stress-free and full of cheer.
Filed Under: Blog
|
Tagged With: Black Friday, Black Friday Save Money, Holiday Gifts, Holiday Season, Save Money, Thanksgiving