Posted by

A Security Insurance Agency

on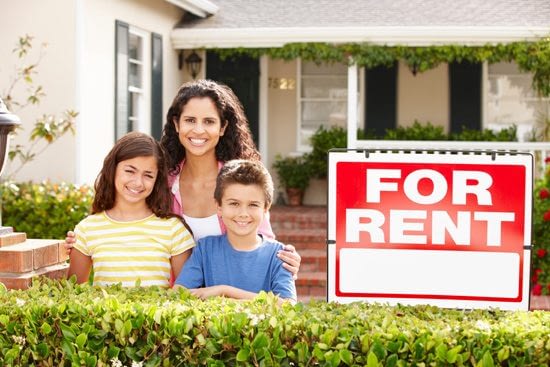 What's an 'accidental landlord'? We're glad you asked. The short answer: It's a byproduct of turmoil in the real estate industry.
Let's explain: About 36.5 million Americans moved in 2014, according to the U.S. Census Bureau. Before the real estate crisis, most homeowners involved in moves sold one house to help pay for the next. However, soft markets and declining values left many homes 'underwater' – meaning they wouldn't sell for enough to pay off the mortgage loans on them. To counter that, some homeowners who never planned to become landlords have opted to turn their former primary residences into rental properties.

Financially, this makes sense, particularly if the homeowner/landlord finds suitable tenants who will pay enough monthly rent to cover most – if not all – of the monthly mortgage. Meanwhile, the homeowner can afford to wait until there's a better chance of selling the house for a better price. However, he or she must understand that there can be considerable home insurance consequences in this scenario.
Landlords And Insurance
The first step an 'accidental landlord' should take is to communicate with his or her current homeowners insurance carrier. The carrier must know about the change in occupancy.
Carriers can respond in several ways. Some may offer to continue to insure this investment property – so long as you also insure your primary residence (and maybe your autos) with them as well.
Other carriers will have no interest in insuring a tenant-occupied dwelling and will probably give you 30 days or so to find new coverage. Why? Because in their minds, risk factors have changed considerably. Many in the industry feel that tenants do not care for homes or exhibit 'pride of ownership' the way homeowners do.
Tenants, for example, might not pay attention to such things as missing shingles or pieces of siding, cracked or broken windows, peeling paint, etc. These seemingly small items, if left unattended, can easily mushroom into a home insurance claim. This is particularly relevant when an accidental landlord lives in a different city or state than the rental home.
So what happens if you just don't communicate the change? If there is a loss and the home is insured as a primary residence when the occupants actually are tenants, the claim might not be honored. The homeowner could be left with the bill for the entire loss.
What's An Accidental Landlord To Do?
One thing an out-of-town landlord should do is to enlist the service of a certified property manager – or at least a friend or relative willing to check the property regularly. Another good strategy for accidental landlords is to shop for new insurance on the rental property. Carriers evaluate risk differently. The other step accidental landlords can take is to evaluate coverage. The basic forms of insurance coverage for tenant-occupied properties are known as "dwelling/fire" policies commonly referred to as either DP-1 or DP-3. Both options are extremely customizable.
A DP-1 policy is typically the least expensive because it covers only certain 'named perils.' A DP-3 is an 'open peril' policy, meaning it offers comprehensive loss protection. Other coverage options include 'actual cash value,' 'replacement cost,' or 'full repair cost.'
Consult with us today on what type of policy and endorsements makes the most sense for your investment property!
Filed Under: Blog
|
Tagged With: accidental landlord, foremost insurance, help pay, home insurance, Insurance Agent, insurance consequences, insurance quotes, investment property, progressive insurance, replacement cost